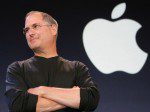 This story is the first in a periodic series of research projects to give you the quickest onramp to begin developing programs and relationships with some major foundations.
We begin with the most valuable company in the world, whose recently deceased CEO inspired and infuriated many millions.
The passing of Steve Jobs last week has inspired all kinds of love, various remembrances, a couple of movie options, and a few thorny reminders that neither he nor the company he founded – then saved – have been engaged in philanthropic causes in any public way. Some have jumped to the defense of his seeming lack of philanthropic interests, and even the Chronicle of Philanthropy granted that though neither Jobs personally nor Apple gave to nonprofits, their innovations and products have reconfigured, almost entirely to the better, ways that nonprofits function.
It is impossible to assess Mr. Jobs's philanthropic legacy without discussing how Apple's technology has changed the way nonprofits operate. Devices like the iPhone and iPad have helped many organizations communicate efficiently. They have allowed groups to improve the way they respond to disasters, communicate with supporters, and carry out day-to-day work.
Despite that charitable account of Apple's influence in the philanthropic world, Apple's new CEO, Tim Cook, was quick to suggest a slight altering of company's position on giving. Is Apple going to think different about the issue of corporate philanthropy?
Tim Cook's initiative seems small and largely to be driven largely by internal company dynamics, as his announcement was originally made within Apple's corporate system: Apple will match donations made by its employees up to $10,ooo a year. But could it be the beta of a more expansive and public engagement with the nonprofit world? At this stage, admittedly, the one thing to be done to encourage philanthropy from Apple is to encourage philanthropy from its employees on your donors' list.
Apple's history entwined with Microsoft – and Steve's braided with Bill Gates's – is 'complicated,' with slights and high praise going back and forth. In our next installment in this series, we shall look at the Bill and Melinda Gates Foundation, and how your organization could benefit from its many major grants.
Are you reaching out to Tim Cook's Apple Inc. or any of his employees? Please let us know what you have heard and how those employees are treating the matching-gift policy! Moreover, as our series unfolds, please share your experience with the organizations you contact and/or let us know of some resources we have missed. Thanks!