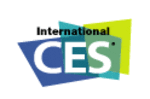 This past 10 through 13 January saw the annual International Consumer Electronics Show present some of the up-and-coming technologies for the next year(s). The CES "is owned and produced by the Consumer Electronics Association (CEA), the preeminent trade association promoting growth in the $186 billion U.S. consumer technology industry." Most of the news pertains to the latest smartphone or smart TV, but for the past three years the CES has also supported the 'Silver Summit.' This exhibition-within-an-exhibition focusses on technology for older citizens. It also awards 'Silver Choice Awards,' a couple of which we wanted to relay to our readers – along with video access to a round-table on the future of technology for retiring Baby Boomers.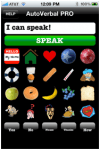 The award for the best application went to 'I Can Speak!' from software developer No Tie, an iPhone/iPad app to help anyone who might have difficulties communicating due to physical or mental challenges. We at MKCREATIVEmedia HQ were especially delighted about this winner, as we have enjoyed great working relationships with Baltimore SCALE and the National Aphasia Association. The application embeds thousands of standard phrases in numerous languages, and allows users to tap hundreds of images to create their own responses and statements.
The best 'Cause-Worthy Product' of the year was 'Great Grabz,' which makes affordable yet high-design support bars and hand rails for bathrooms and stairwells. The backstory of the company is worth quoting, if only to remind us of the energies of artists and entrepreneurs:
Those words changed the world of Abbie Sladick, sending her on a fantastic journey of creativity and innovation in a seemingly dull industry. For over eight years, Abbie had been making dreams come true by designing and remodeling extraordinary bathrooms for her clients. She used products from all over the world for her projects but when one of her clients refused to use a grab bar – Abbie was stumped.

How could she create a beautiful bathroom with an ugly grab bar? Never to be discouraged, Abbie decided if she couldn't buy a stylish grab bar… then she would design one.
If you would like to catch up with the summit discussion of technology development for and by older Americans as presented at the CES, you can catch up with a bank of videos of a series of talks and panel discussions from last year's CES. Each is 8-11 minutes long, and we have embedded the first one here from the Silver Summit's YouTube page to entice you to start the series:
[youtube]http://www.youtube.com/watch?v=EiLya6beplU#![/youtube]
If the videos raise interest, and your organization wants to be involved, they already have posted applications for booths and participants for 2013.
We'll continue with another report or two about what came out of the CES. What particular technology would you like to see covered? Let us know!