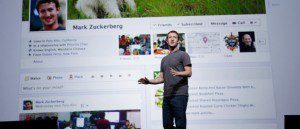 On Leap-Day Wednesday Facebook took a leap to the social-media future for nonprofits and businesses by opening up features that had hitherto been accessible only to individuals. Those features – of which Timeline is perhaps creating the most buzz – will be hidden until 30 March if you wish, so you have time to play with the features and prepare your organization's new public face. If you get yours up-and-running early, you can already push the publish buttons, as Livestrong has already done.
Although the announcement went out today, there's already plenty of assistance to introduce the new features and make them work for your charity.
The reason the Timeline feature is so anticipated a feature for businesses and nonprofits is that it will allow what many are calling a 'humanization' of the organization. Humans tell stories, and the Timeline is meant to convey something of a story about your nonprofit. The importance of story telling to engage supporters and would-be donors is something we have often discussed here, and Timeline, if used smartly, can tell your charity's story.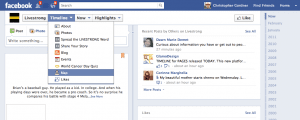 Speaking for myself (and perhaps millions of others), Facebook has never been an aesthetic draw. Compared to designed websites, it has looked unfocused and rather haphazard. Which can make an organization's presence there seem haphazard as well. Timeline offers a more unified chronological approach not just to posts but to photos, announcements, and conversations. The Livestrong site to the left shows you how it will look, and the ease with which others can navigate your story.
The creation of your story should be paramount as your organization moves to Timeline. Jim Belosic of ShortStack believes the changeover is the perfect time to delete a few images, upload some from the archive, and organize a visual narrative to draw engagement to your online presence.
With Timeline, businesses owners will be able to reference company events that preceded Facebook itself. Go through your company's history and mark milestones, such as the date you were founded, your first customers, when you moved to a new location, when you added new services, or increased staff. Fans love to see businesses add a personal touch on a Facebook page, and everyone loves a good startup story. Take this opportunity to tell your business' story, add personality, let people know how it all began and talk about how you got to where you are today.
How engaging your Timeline-based FB presence is can also be measured in new ways, thanks to an 'Admin Panel' that marks who did what at your nonprofit's site – a great way to see what is (not) pulling folks into your site.
By March 30, all present sites will go to Timeline, so take advantage of the month to brainstorm ideas, gather photos, and draw up a story that you want to share with the Facebook universe!