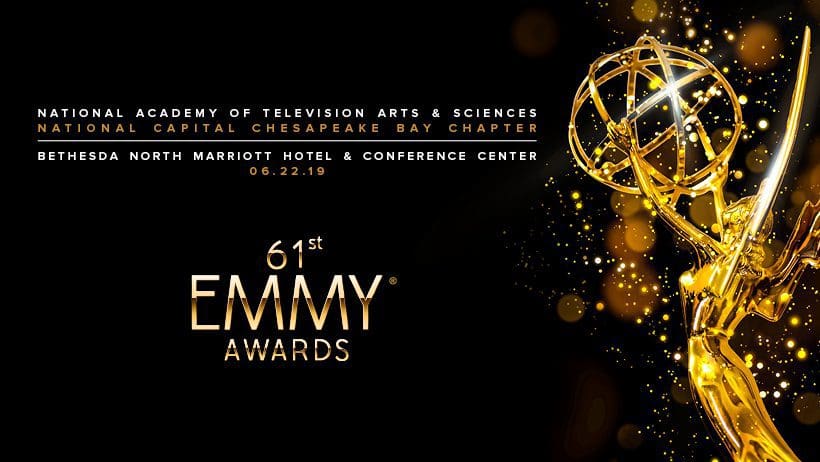 "Just Another Day: How to Survive an Active Shooter Event on Campus," a public service video from the Towson University Police Department and Office of Public Safety, has been viewed on YouTube more than 2.1m times since it was released in mid-August, 2018.
The 12-minute video makes a significant departure from the university's previous campus safety training videos by placing the viewer into a dramatic portrayal of an active shooter situation on campus and illustrating three survival strategies: avoid, deny and defend.
"Just Another Day" was recognized with a 2018 Platinum MarCom Award in the video training category by the Association of Marketing and Communication Professionals as well as a Peer Gold Award, the top prize in the education/training video category, from the Television, Internet & Video Association of D.C. on November 17, 2018. Today, we are thrilled to announce that the film has also been nominated for a Regional Emmy Award. The awards gala will take place in Bethesda, MD on June 22, 2019.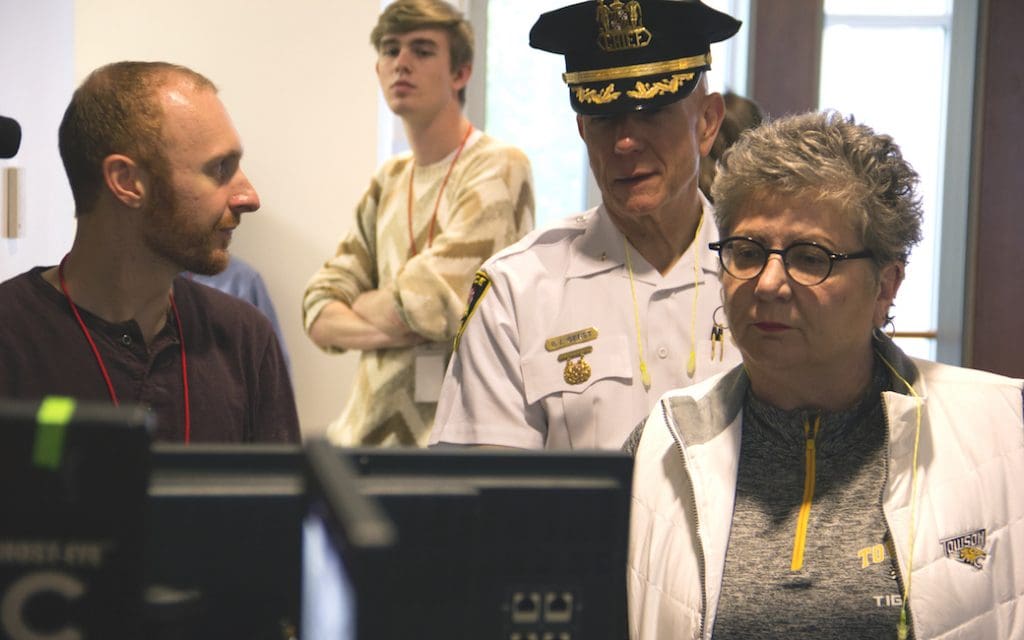 "Just Another Day" is part of the Towson University Office of Public Safety's strategy to prepare the Towson community in the event of an active shooter on campus.
The Department of Electronic Media and Film at Towson University is behind the film which was produced by Adjunct Instructor Marco Kathuria (MKCREATIVE | media), co-produced and directed by Assistant Professor Joe Kraemer (Kraemer Films), and written by Assistant Professor Marc May, a Hollywood scriptwriter who teaches at the university.
"We wanted it to feel like the stakes were high," said EMF professor Joseph Kraemer, Kraemer says EMF proposed a dramatic portrayal rather than an informational, how-to style video. "With any video online, you don't get many minutes to capture the viewer's attention and hold it, so that was our hope—to tell the story through the eyes of students, faculty and staff experiencing this moment."

"The video project was intended to provide a realistic training piece for our campus community," said Cpl. Charles Herring, interim chief of the Towson University Police Department. "The film does that, and allows viewers to place themselves in the shoes of the actors—who are members of our community performing tasks like anyone on our campus might."
The production repeats a directive for viewers to take away if they ever encounter a situation like the one presented: "Avoid. Deny. Defend."
Ryan McNulty '19, an EMF major, worked as a grip on the "Just Another Day" crew when he was a sophomore. "It was a great experience working with faculty and being on my first professional set. I learned a lot, not only in lighting, but also about how a set operates," he said, crediting the experience with helping him get more paid work.
Alumnus Tyler Peterson '17, agreed. "This was a great opportunity for some of the EMF students to get their foot in the door and get real-life professional experience in a comfortable environment," said the EMF graduate. Peterson works as a video producer for Tenable, a Columbia-based cybersecurity company, and runs his own production company, Lux Daze Media.
As the head of the art department, Peterson's role included overseeing costumes, props and makeup. One challenge, he said, was how to portray the shooter in the film. "It is a short film, so you don't have much time—as an audience member you need to get something right away. [Kraemer and I discussed] what's realistic, what's a caricature, and what's going to help the audience."
The experience left a lasting impression on many, said Saalika Khan '16. "The film made all of us face reality," recalled Khan, a photography major who returned to TU a year after graduating to portray Krista, the lead actor in the "Defend" section of the film.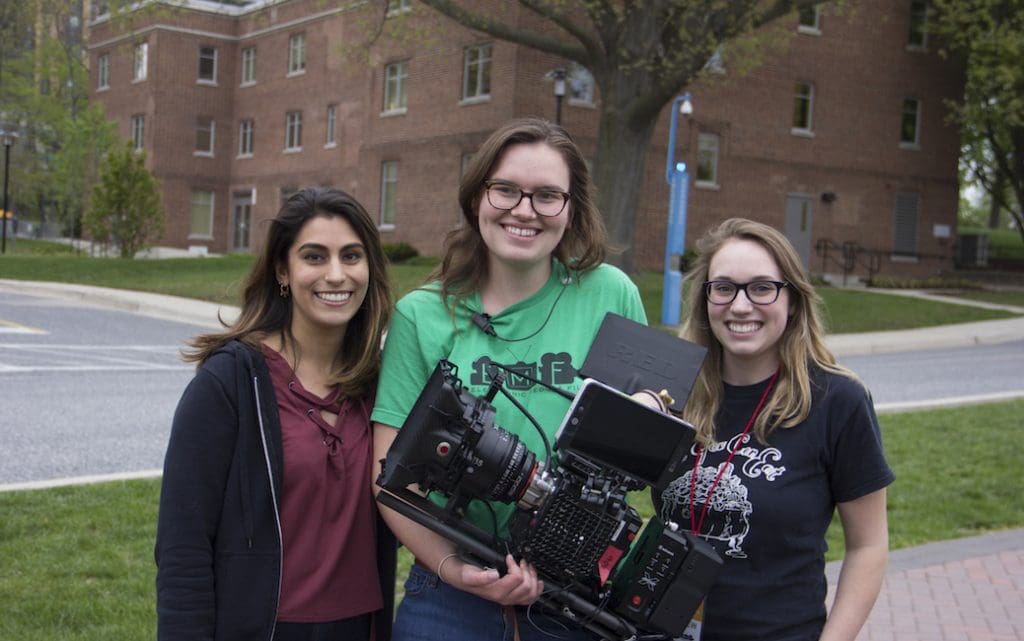 "With mass shootings on the rise, it could happen anywhere, anytime. 'Just Another Day' wasn't just a gig: It was a life lesson."
The end result is a production that also leaves an impact on the viewer.
"It was hard to watch, but it's a harsh reality that unfortunately we need to be prepared for," said Lindsay Murray '21, a mass communication major. "I'm glad Towson is being proactive and trying to make sure students are prepared and the proper protocols are put in place."
For more information about Towson University's Department of Electronic Media and Film degree program, please follow @TowsonEMF on Twitter, towsonemf on Instagram or visit the EMF department webpages for more information.