Scott Caldarelli returns to continue his discussion of the advantages of the inexpensive Mac Mini Server for your office.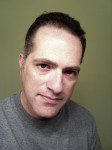 I am pleased to be back to discuss the great opportunities that a Mac Mini Server can offer a charity or nonprofit wanting a stable, secure, and affordable computing solution for everyone in the office and even on the road. This time, I'd like to talk about how and where to store the files that your organization will be using.
By default, if you purchase the Mac mini Server from Apple, it comes configured with two 500GB, 7200 rpm drives. Also by default, the Mac Mini has one drive with Snow Leopard Server software pre-installed and one drive blank, awaiting your data.
There's nothing wrong with that setup. 500GB is a lot of space for future use. Nevertheless, two issues arise:  First, the drive might not be quite fast enough for you.  Second, there are no failsafe provisions. If the system drive breaks, you can't get to your organization's files because the method and software to get to those files doesn't exist. Conversely, if the data drive goes down or breaks, you can't get to your files because the drive can't be accessed.
One alternative is to set up a RAID 1 mirrored system. RAID stands for Redundant Array of Independent (or 'Inexpensive') Disks. A RAID 1 system allows for the first drive to be your actual, working drive.  What also happens is that when a file gets written to drive 1, it is also written to drive 2. On the Mini's desktop, you would see only a single 500GB hard drive because the other drive is simply mirroring that original boot drive. In the event that the drive stops working, the RAID can be easily rebuilt, which typically uses a "Rebuild" command in the software to transfer operations to the backup drive.
Another alternative is simply to set up a clone of the OS's drive – the one also carrying your files. I typically recommend using a software such as SuperDuper ($27.95) or Carbon Copy Cloner (donationware) to schedule a time to make a copy of the first drive to the second drive. After the initial run through, when the program runs again, it only copies any changes, which means the software takes much less time to finish its work. This system will allow you to restart and boot from the backup drive if need be.
A third option is to set up the two drives as a RAID 0 array. This is set up to provide faster read and write times to the drive, making the system work faster for all your staff. You also double your storage capacity because both original Mac Mini drives are used. Two 500GB drives yields nearly 1TB of drive space. The concern with this setup, though, is that if one drive fails, you've got nothing.  So, you want to be sure to attach a USB or Firewire drive to the Mac Mini and backup the two drives. It doesn't need to be another RAID 0 system, just a drive large enough to fit what is on both drives (that is, at least a 1 terabyte drive).
In the next revision of the Mac Mini Server, it is highly likely that Apple will also install a Thunderbolt port on the back. Thunderbolt is a new high speed port that will greatly enhance storage speed compared to USB or Firewire.
Since the mini will also get a much newer processor as well, it'll certainly open up what it is capable of and up the target audiences for it. Creative workgroups, small businesses, and even small video houses could use the mini plus a Thunderbolt RAID storage system to work cheaply, efficiently, and save on costs and power.
Many choices exist for storage for your Mac mini Server. Hopefully this will help the choices make sense for you and your organization.
Please see also Part One, Part Two, and Part Three of Scott's discussion of the Mac Mini Server.
Guest blogger Scott Caldarelli writes frequently about technology and IT consultation at scottcaldarelliconsulting.com.