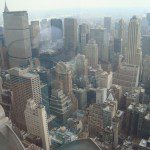 Much news has been published concerning the debate over the federal budget for the rest of FY2011 (through October), but the city budgets are the ones that have the most impact for most citizens. While Congresspeople pretend to debate over whether or not Death Panels are in the health-care reform act, urban dwellers want to know if trash will be picked up or if the local public school will have teachers come September.
Baltimore and New York cities are two close to our hearts at MKCREATIVE, and both are working to cover budget shortfalls without gutting services needed to keep them running smoothly. The scales of problems between these cities are different, as are the politics that surround them. How are they faring?
Leaving aside the reversals of fortune of their two American League ball teams, the two cities are in better shape in the short term than one might expect. The Chronicle of Philanthropy is reporting that the city has a deficit, but that the deficit is manageable, even within the modest economic recovery the city has enjoyed over the last year or so.
But the $4.6 billion shortfall ('tis a strange world when $4.6 billion seems a paltry debt to have) is not going to be covered by the state of New York, whose finances are in much worse shape requiring much more demanding cuts. The cuts are all the more severe given Governor Cuomo's refusal to return to pre-Bush-era tax levels on the rich:
Yet, even though the budget in its current form would eliminate a $10 billion deficit, it still fails to address many of the issues near and dear to New Yorkers' hearts, including reforms on property taxes, rent control and teacher layoffs. … Cuomo essentially got what he wanted by limiting increases in the state's two biggest expenses, education and Medicaid, without having to add new taxes. … In an effort to limit cuts to New York schools and Medicaid, Democrats have pushed for the extension of the so-called millionaire's tax, taxing filers who make $200,000 or more a year. The tax, which they claim raises up to $5.3 billion a year, is set to expire in December. But Senate Republicans have pushed back against extending the tax. Meanwhile, Cuomo has staunchly opposed adding any new taxes to the budget. (Reported 28 March at Money.CNN.com)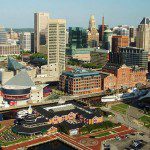 Baltimore's debt is smaller in absolute numbers ($60 million), and it has enjoyed a higher-than-average bond rating for its abilities to avoid greater debt. The ability to cover that debt will likely come from the ending of some special trash pickup services that are described as 'negligible…hardly used' and by encouraging local non-profits to take over community centers and smaller parks.
Moreover, the state of Maryland might have enough money to cover some of the city's shortfall. The danger in Maryland and its largest city, though, is education. The budget for the state's schools would remain at $5.7 billion, but with an increased enrollment of some 4000, the stationary budget in fact masks a cut of per-student support.
How nonprofits might step into the gaps in either city has been a point of discussion for the last couple of years. Many have resisted them in educational roles, though support can be found on both sides of (Maryland's) assembly for turning to nonprofits to assist with smaller park and play areas or with Baltimore's urban pools later this summer.
After that, we can start arguing about the budgets for 2012.