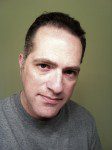 I have often written about the great opportunity and flexibility the Mac Mini Server offers nonprofits and small businesses. In this post, I'm going to quickly address the most obvious but least talked about feature:  the size and power of the Mac Mini Server.
The box of this powerful little machine measures just 1.4" H x 7.7" W x 7.7" D and weighs just 3.3 pounds.  So, it won't take up much room on your desk.
It is made mostly of aluminum and plastic so it's highly recyclable.  It's also free of lead PVC (polyvinyl chloride) and BFRs (brominated flame retardants) in its logic board. Therefore, when you want to upgrade, you can rest assured that the hardware will be reformatted and reused – and the chemical remnants of the process will not have a notable impact in the groundwater or the atmosphere. The efforts by Apple to reduce the environmental impact go farther still.
As far as power consumption goes, it's the lowest power desktop computer in the world.  The mini uses a mere 13 Watts of power when idle (in this case a good-luck number), which exceeds the EPA's EnergyStar guidelines. You will want, of course, to connect monitors to it that also meet or exceed EnergyStar guidelines.
Even the packaging has been reduced to the minimum amount to protect the product during shipping.  The smaller packaging also means more Minis can be carried in each box shipped, which will slim the amount of fuel used by cargo planes and delivery trucks. And, of course, that packaging can also be recycled, further increasing the Mac mini's environmental friendliness.
If you're an organization that's concerned about your impact on the environment and your carbon footprint, or you're just personally concerned about how you interact with the environment, it's difficult to find a better computer. And don't forget that this one is actually a powerful server. So you and your organization are getting a number of computers in this one mini-mighty package. Perfect for giving your colleagues access to material while on the road or at a conference.
Guest blogger Scott Caldarelli, an Apple Certified Consultant, writes frequently about technology and IT at scottcaldarelliconsulting.com.